Full Mouth Rehabilitation in Fountain Valley, CA
Full mouth rehabilitation may be recommended if a patient is dealing with severe dental damage, tooth loss or other severe and widespread dental problems that impact the health, function and appearance of their smile. Everything from gum disease to a car accident can leave you dealing with a variety of problems to address. In these instances, Dr. Mokbel and his team may recommend a full mouth rehabilitation.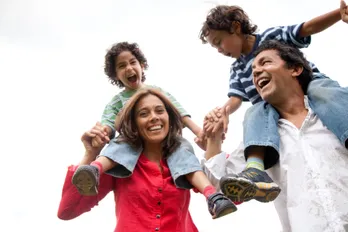 If you're about to undergo a full mouth reconstruction, you may be curious to learn more about the recovery process and what to expect.
Length of Recovery Will Vary
How long it takes to recover after full-mouth reconstruction will depend on the types of dental procedures you'll need to undergo and the extent of the procedures you'll be getting. For example, someone who gets multiple dental implants will have a longer recovery time than someone who only gets one dental implant or none at all. If you want to get a better idea of how long the recovery process will take, this is something that we can discuss with you during your consultation.
Properly Care for Your Healing Smile
After your dental procedures, you will need to take special care to make sure that everything heals properly. Our dental team will provide you with a variety of instructions for how to properly care for your smile, which will include everything from what you can eat to how to clean and care for your mouth. Again, these care instructions will be tailored to the type of reconstruction you've just undergone.
For example, someone who's had surgery or an extraction will need to stick to a liquid diet for the first day and will then need to eat soft foods only for the next few days. Some patients may be given additional instructions on how to care for new restorations such as crowns, bridges or dental implants to keep them clean.
You'll Come in for Routine Checkups
While you are healing, our dental team will most likely have you come back in for regular checkups to make sure everything looks healthy and is healing as it should. We will also check all dental restorations and discuss whether or not you may need additional cosmetic or restorative services. Our goal is to create an exceptional smile through the use of the highest-quality materials and latest dental techniques to ensure that you get exactly what you want from your full-mouth reconstruction.
Are You In Need Of Full Mouth Rehabilitation? Schedule An Appointment With Dr. Mokbel At SoCal Prosthodontics Today By Calling Our Fountain Valley, CA Office At (714) 968-0308!